Can Baby Sleep Consultant Really Help My Baby Sleep?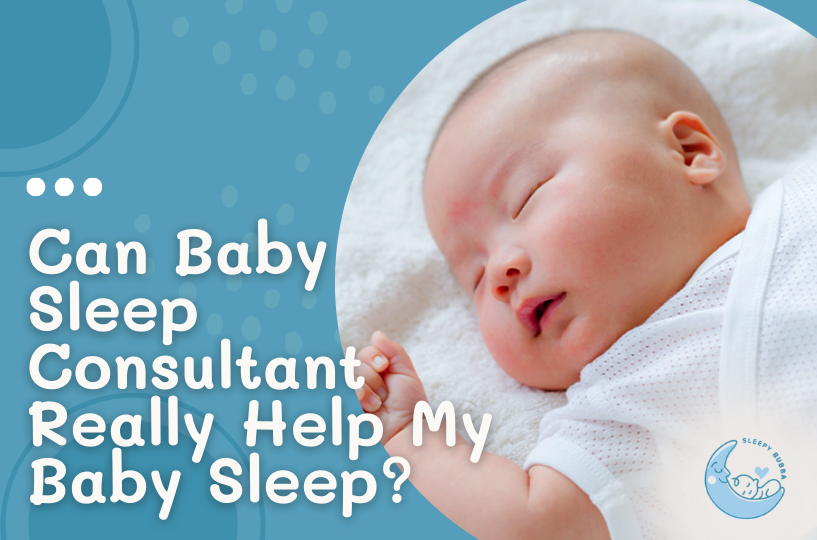 As a new parent, you're probably feeling exhausted. You're probably also wondering why your baby isn't sleeping through the night yet and when they will finally start sleeping for longer stretches. You might be considering hiring a baby sleep consultant to help get your little one on a better sleep schedule. But can they really help? Let's take a look at what baby sleep consultants do and how they might be able to help you and your family get some much-needed rest.
What is a baby sleep consultant?
A baby sleep consultant is a certified professional who specialises in baby sleep training. Baby sleep consultant offers consultations and advice, and helps parents teach their babies how to sleep through the night. The main role is to ensure families can solve their baby's sleep problems that affect their sleep deprivation. I am Leann, a certified baby sleep consultant based in Singapore that offers consultations to families with trouble sleeping. 
Is a baby sleep consultant trustworthy?  
You may have a concern about whether a baby sleep consultant is legit and effective in solving your baby's sleeping problems. The one thing you can look out for when consulting a suitable baby sleep consultant is their certification. There are various certified baby sleep methods used across the world. I am trained with the Sleep Sense™ Program created by Dana Obleman. Obleman's program is created out of the belief that healthy sleep habits make for healthy children as a well-rested child is curious, energetic, happy, playful, and eager to learn.​ There are four stages when dealing with a child's sleeping problems:
Educate

yourself on what good sleep is for your child and how it should be.

Diagnose

by questioning and understanding the variables based on a family's lifestyle.

Design

an easy-to-follow guide on the do's and don'ts and a personalised plan.

Execute

the plan with full support and understanding that the process to change takes time.
How does a baby sleep consultant help?
At Sleepy Bubba, I work physically and virtually on my schedule through home visits, phone calls, emails, and WhatsApp messages. A consultation starts with a FREE 15-Minute Discovery Call with me understanding the problems you and your baby are facing. If we are the right fit, I will send you a questionnaire and come out with a personalised sleep plan based on your situation. You should feel comfortable following through with the plan and seeing results. The one-to-one consultation includes follow-up calls and online support, as well as ongoing support to troubleshoot. Every family has different needs, and my goal is to coach and guide you to ensure you follow the plan provided.
How do you know if your baby needs help from a baby sleep consultant?
If you feel the need to see changes in your baby's sleeping habits and establish a healthy sleep pattern, or if your family can benefit from a well-rested baby, baby sleep training is for you. I've listed down seven key situations to better understand your child's situation before deciding to consult a baby sleep professional.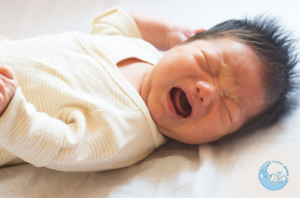 If your baby experience any of the stated situations, this is your sign that you need help:
Your baby wakes up multiple times during the night but does not drink much / settle even after drinking.  

Your baby doesn't nap well or doesn't get enough daytime sleep. Your baby is dependent on sleep props such as rocking, feeding or a pacifier to fall and stay asleep. Your baby cries if the prop used is being taken away from him or her.  

Your baby has irregular sleeping habits / patterns. This makes baby's sleep unpredictable. 

Your baby is unable to self-soothe and relies too much on a person. When the person is not in proximity, your baby will protest. 

Your baby is sleep deprived. Sleep deprivation causes him or her to become cranky and unable to focus during the day. 

You lack sleep due to continuous waking-ups to attend to your baby's needs.
So, what step do you take next?
If you're considering hiring a baby sleep consultant, there are a few things you should keep in mind. First, make sure you choose someone who is experienced and qualified. Second, be sure to communicate your expectations and goals clearly. You may have a concern about the cost of hiring a baby sleep consultant, but solving the issue during the early stage is always a better choice instead of prolonging it over time. Finally, remember that your commitment and consistency in following the plan are crucial to achieving the goal in the end, as following all tips and advice given will be able to make a difference.
Let me handle the rest so you can also get a good night's sleep! Share this article so more families can improve their sleep quality through sleep training and book our FREE 20-minute Discovery Call today!