My Journey from A Sleep Deprived Parent to A Sleep Consultant
Hello, mummies and daddies! Welcome to Sleepy Bubba where I, Leann Low, a Certified Baby Sleep Consultant, help you and your baby get your well-deserved sleep.
I would like to share with you how Sleepy Bubba came to be: my journey from a sleep-deprived parent to a sleep consultant.
How It All Started
My path to becoming a sleep consultant started in probably the same situation you're in now. Being awake in the dead of night, trying to get a fussy baby to sleep (and failing), taking turns with your spouse in hopes that at least one of you gets some rest. Does that sound all too familiar to you? Well, that was what my husband and I went through. And what a nightmare that was!
We were so afraid of causing discomfort to our little newborn that we tiptoed around him and tried to make arrangements based on what limited knowledge we had on the subject. But that all proved to be the wrong move for us.
Our baby did not sleep well and we were up all night trying to soothe him; cradling him, rocking him, shushing him gently. It did not work and we were a mess, and that messed with our daily lives and sleep schedule, all three of us.
Even burying ourselves with tons of information from books and the Internet did little to help. And so, we thought enough was enough, and decided to do the next best thing.
Turns out, that "next best thing" was the best decision we made.
How Things Changed
We understood that our actions of trial and error were not making headway, and it was detrimental to our baby and us. So, we hired a baby sleep consultant in Singapore.
Everything changed almost immediately. On the third night, our baby was able to fall asleep on his own within 3 minutes all on his own. It was a life-changing experience for us, and to our delight, he was sleeping a good 14 hours every day from then on. Plus, he became more cheerful when he was awake because he was getting the rest he needed. When I saw what a good night's sleep could do to my baby, I knew we were on the right track.
With our little one getting the sleep he needs, my husband and I finally could too, and we said goodbye to those nights of struggle.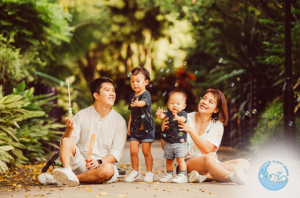 This whole experience made me think. We can't be the only parents with this worry, and I wanted to share what I learned to help parents gain more control over what they think is seemingly slipping through their fingers.
So, I took things into my own hands and got myself certified with the Sleep Sense™ Program created by Dana Obleman, a program built on the understanding of the importance of sleep for babies and how it can affect their health, learning, and their overall growth. She believes that healthy sleep habits make for healthy children, and a well-rested child is curious, energetic, happy, playful, and eager to learn.
When we had our second boy, we no longer needed an infant sleep consultant in Singapore, because I was now one and I could help my child achieve independent sleep. 
How It Is Going
Today, I am a Certified Baby Sleep Consultant that has been helped many parents as they navigate their way through getting their babies to sleep. It has been a fulfilling couple of years as I see myself in parents who come to me, from feeling lost and sleep deprived to feeling confident and proud that their babies have sufficient sleep. It truly puts my heart at ease.
Now, the way I do it is by a 4-step plan. First, I will educate you on what exactly good sleep for a child is and how it should be. Next will be diagnosing, getting more details of your environment, sharing expectations, and generally understanding more about what goes on around your baby. Then, I will design a step-by-step plan for you to follow, as every baby is different and has different needs. Finally, the last step will be you carrying out the plan, while I will be supporting and guiding you throughout the stages.
How Sleepy Bubba Can be Part of Your Journey
Our journey as parents is a rough one, but we can make it easier, even if a little, by facing the challenges head-on. So, whether it is a newborn, infant, or toddler sleep consultant in Singapore that you are looking for, book a FREE 15-minute Discovery Call with me to find out if I am able to help you.